Purchase history/Receipt
You can check your purchase history or display your receipts from within the App.
The screen shots below are examples for reference.
Until 11:30 pm on the day three months after the day following the completion of your reservation.
Purchase history/receipts cannot be displayed for the day the reservation is completed.
E.G. : If the reservation was completed on June 1st: The display period will be June 2nd 5:30 am until September 1st 11:30 pm.
Introducing how to use the Purchase history/Receipt display service.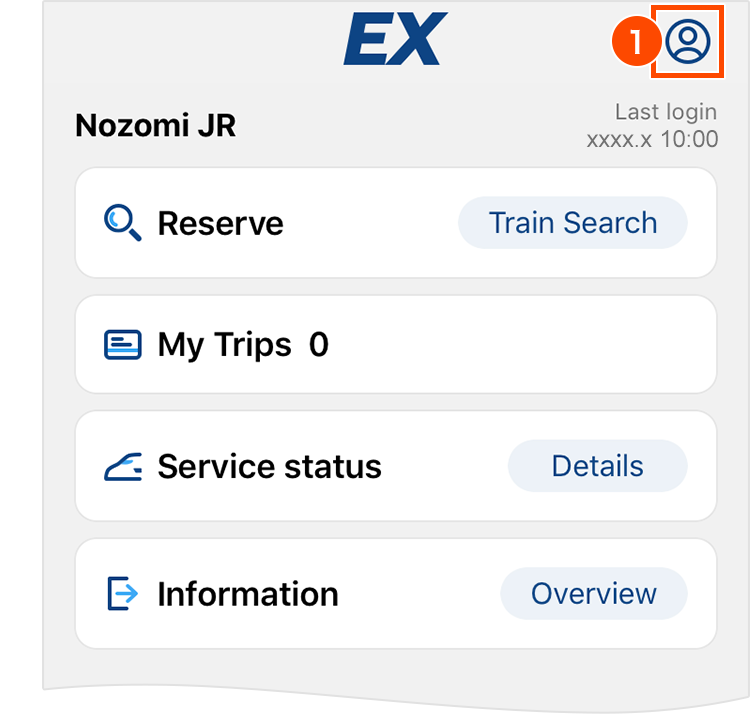 ① After logging in, tap "

" to go to "My Account".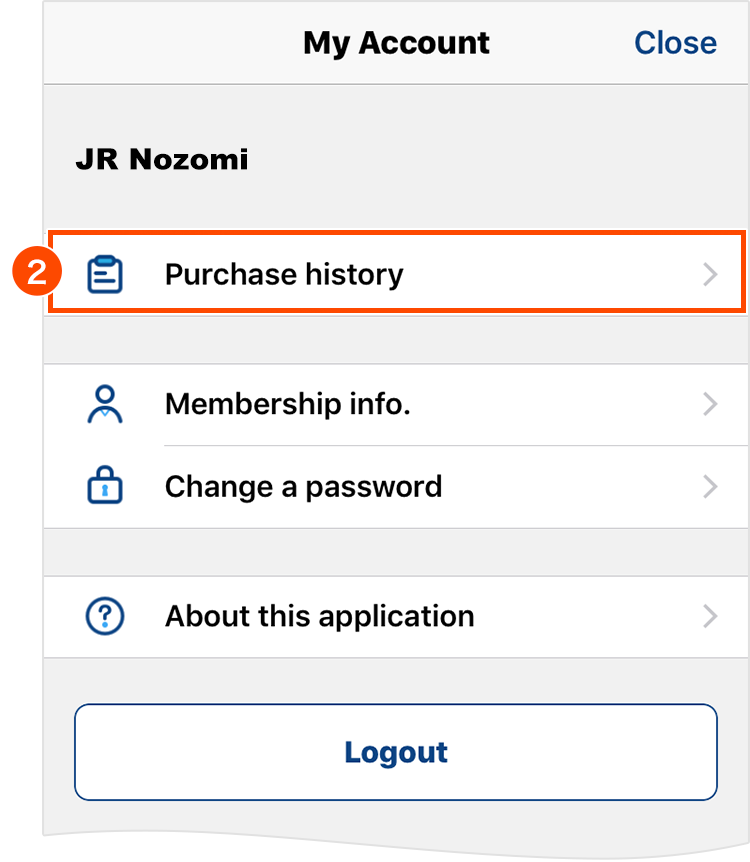 ② Tap "Purchase history".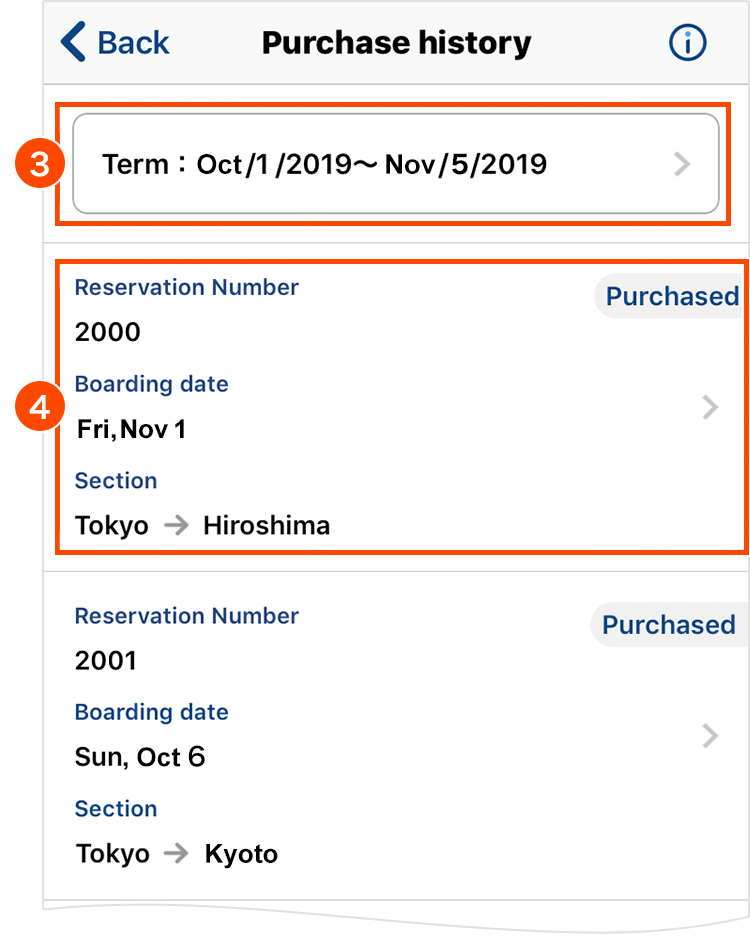 ③ Select inquiry term.
Up to 30 items are displayed per search
History from the past three months, up until the previous day, will be displayed.
Notes on history check
Credit card settlement will be performed on the day of the reservation (or change/refund), not the day of travel.
④ From the displayed purchase history list, tap the specific history you wish to view.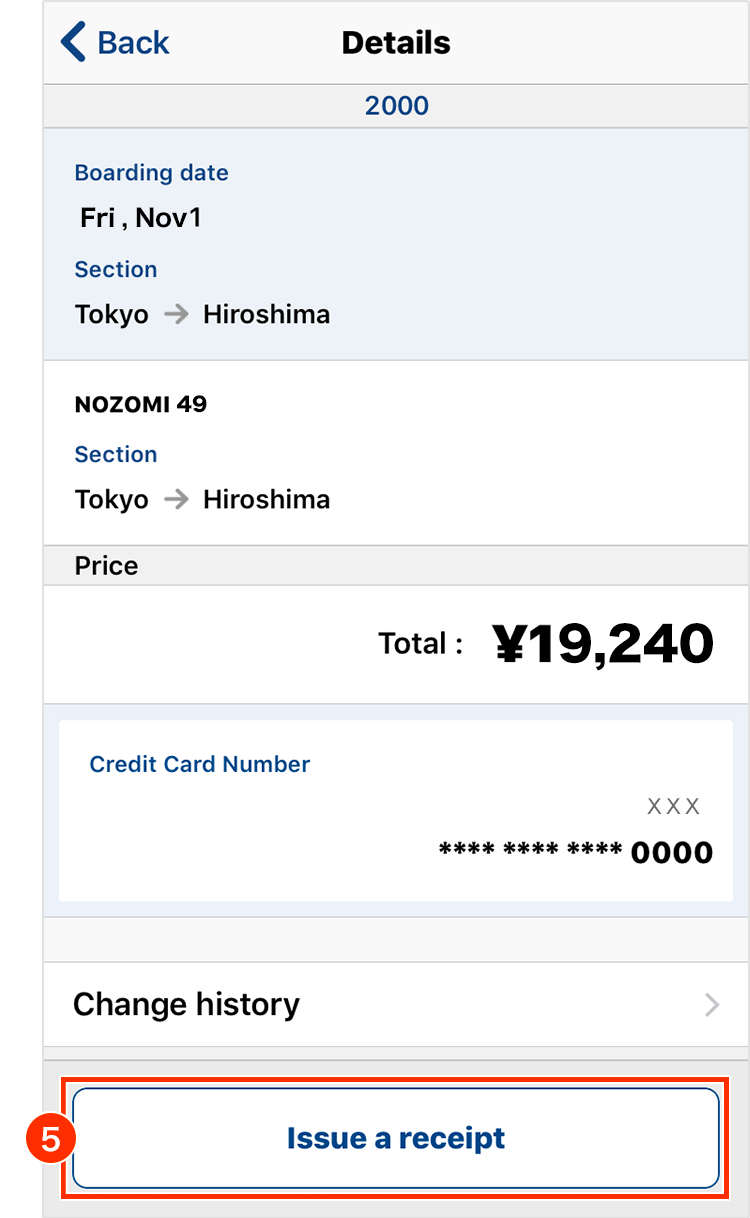 ⑤ To issue a receipt, tap the "Issue a receipt" button.
You can display a receipt for the handling fee, even when a refund has been issued from within the app, or you cancel your non-reserved seat reservation. However, you cannot view receipts for the handling fee if you cancel your reserved seat reservation.
< Change history>
All reservation, change or refund history from the past three months, up until the previous day, will be displayed. Use this to verify your card statement.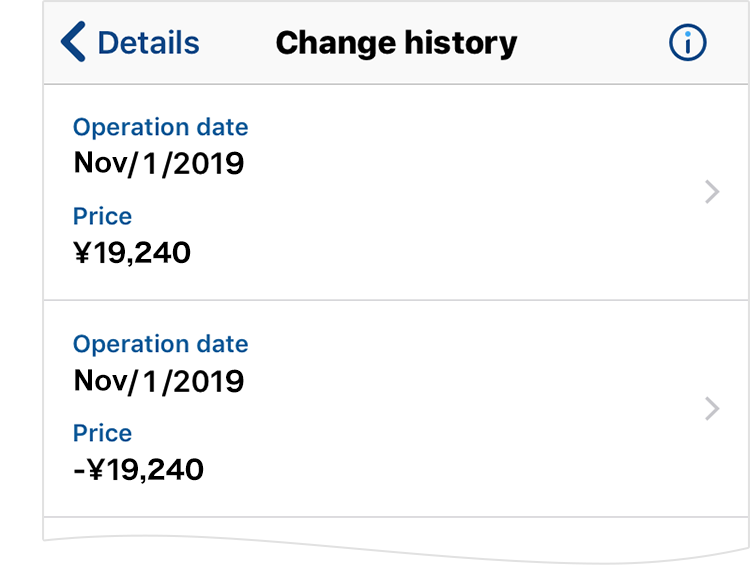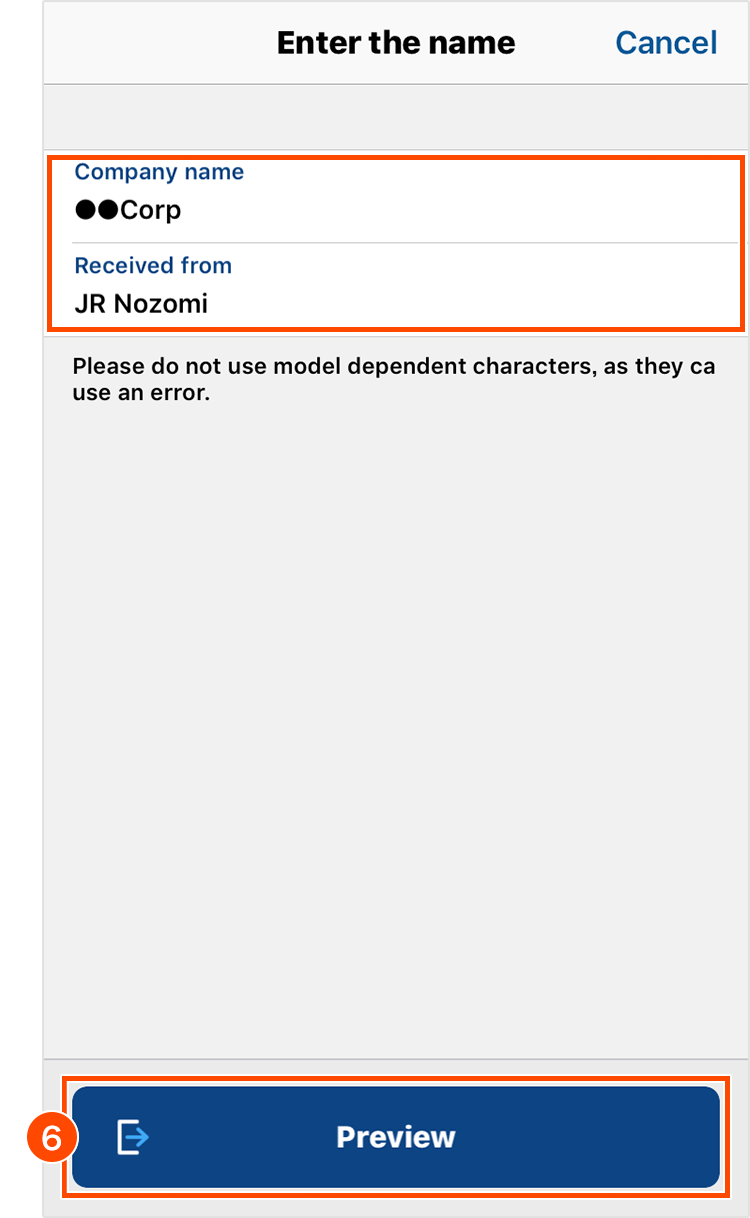 ⑥ Enter any characters into the address field.
Tap "Preview" to launch the web browser, and the receipt with the address entered will be displayed.
There is no limit to the number that can be displayed within the display period.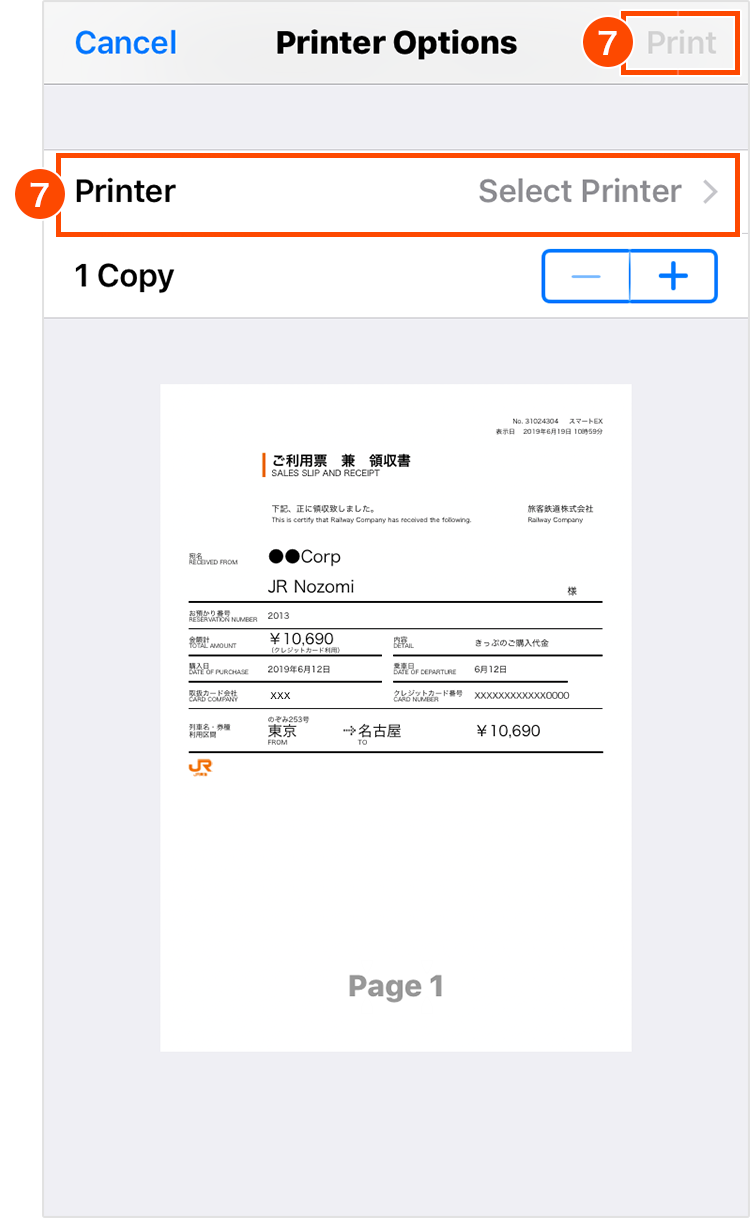 ⑦ Select the printer then you can print out your receipt.
Some features (such as station names etc.) are displayed in Japanese.