Purchase History/Receipt
You can check your purchase history or print your receipt for this service.
See here for frequently asked questions (FAQs).
The screen shot below are examples for reference.
From the day after the purchase date until fifteen months later (11:30 pm JST)
Ex. If the reservation is completed on June 1, 2022, the displayed period will be from June 2, 2022 5:30 am until September 1, 2023.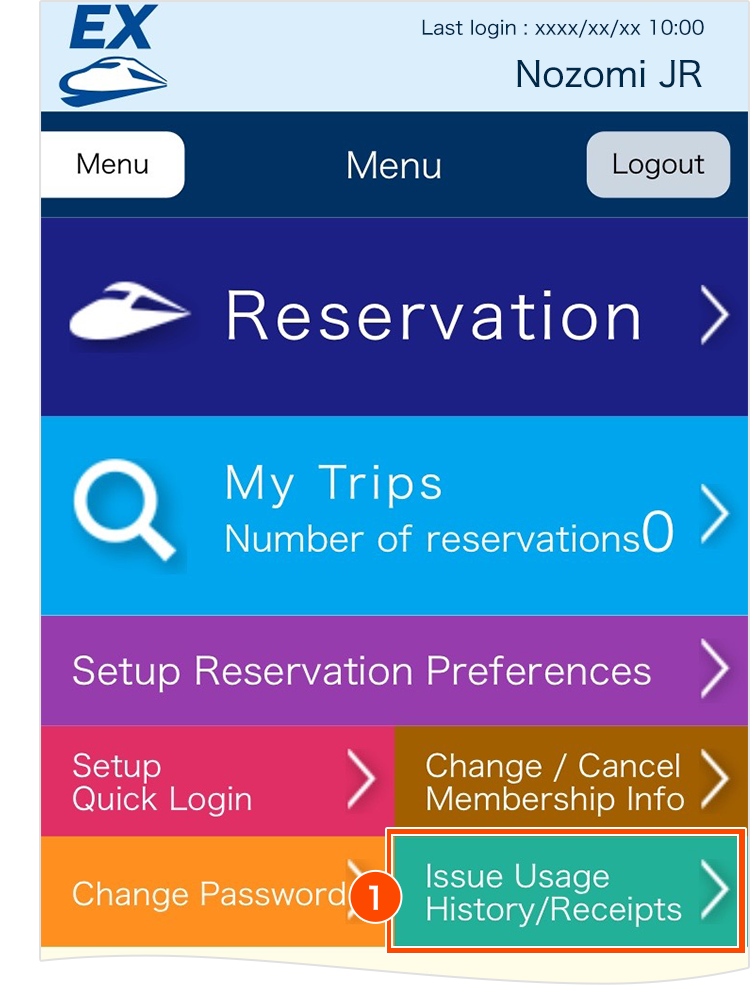 ① Tap "Issue Usage Hisotry/Receipts" from the menu.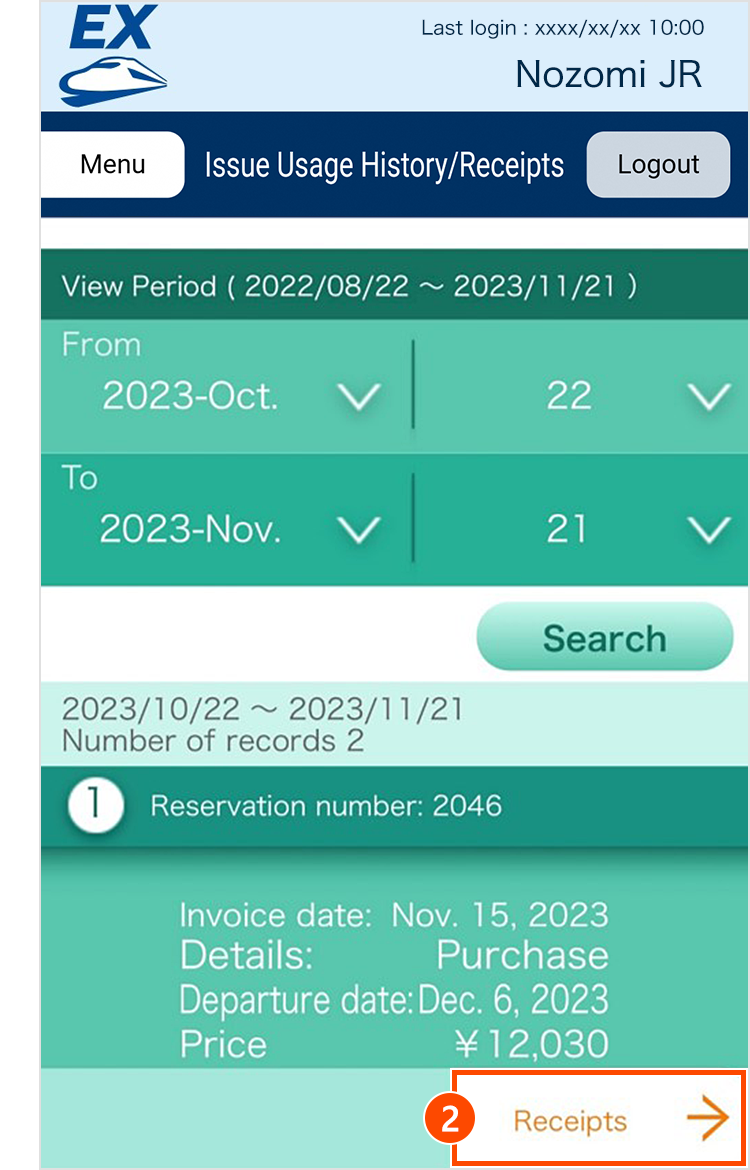 ② Put a check in "Online Receipt" and tap "View" after selecting the view period.
Note that credit card settlement will be performed on the day of the reservation (or change/cancellation), not the day of travel.
③ From the displayed purchase history, select the one you wish to confirm and tap "Receipts".
A receipt for the handling fee will be displayed if you canceled your reservation from this service (not at the ticket window, etc.).
You may not view receipts for the handling fee if you did not use your reserved seat without canceling your reservation.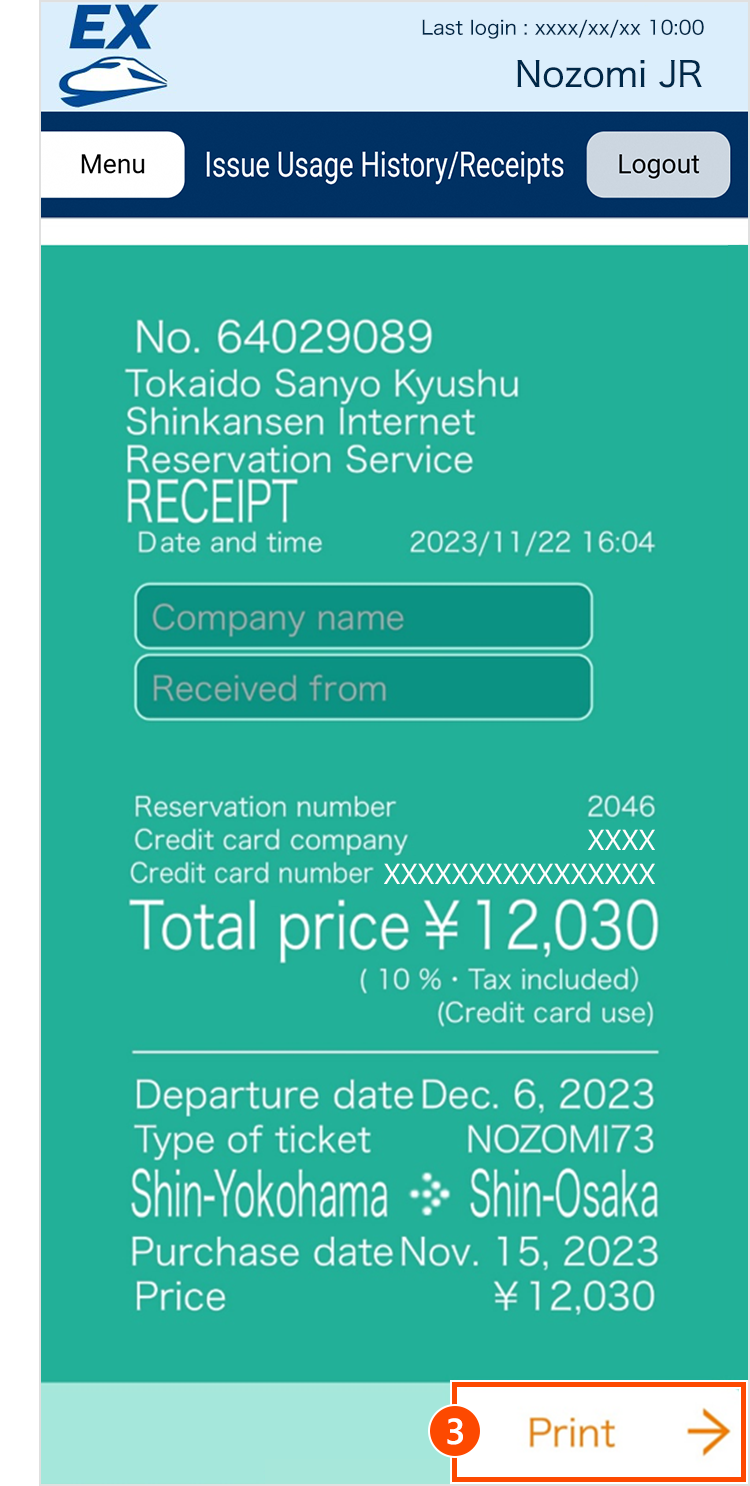 ④ Enter the address field. Tap "Print" if you want to print your receipt.
Some features, such as station names etc., are displayed in Japanese.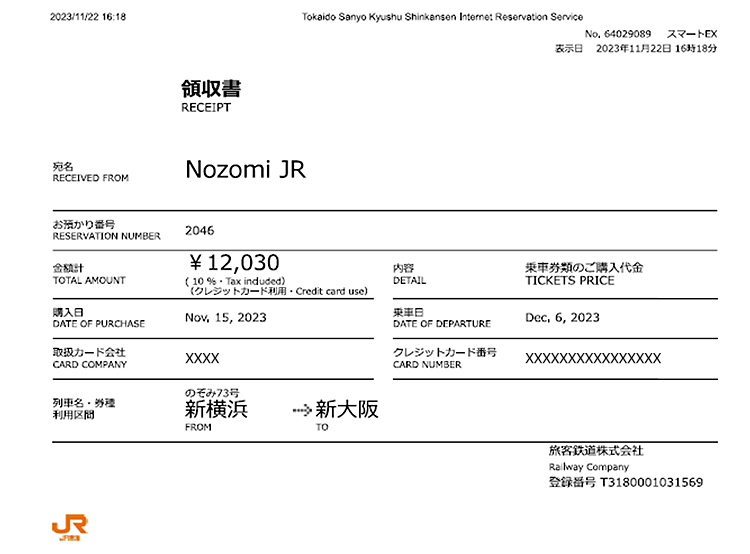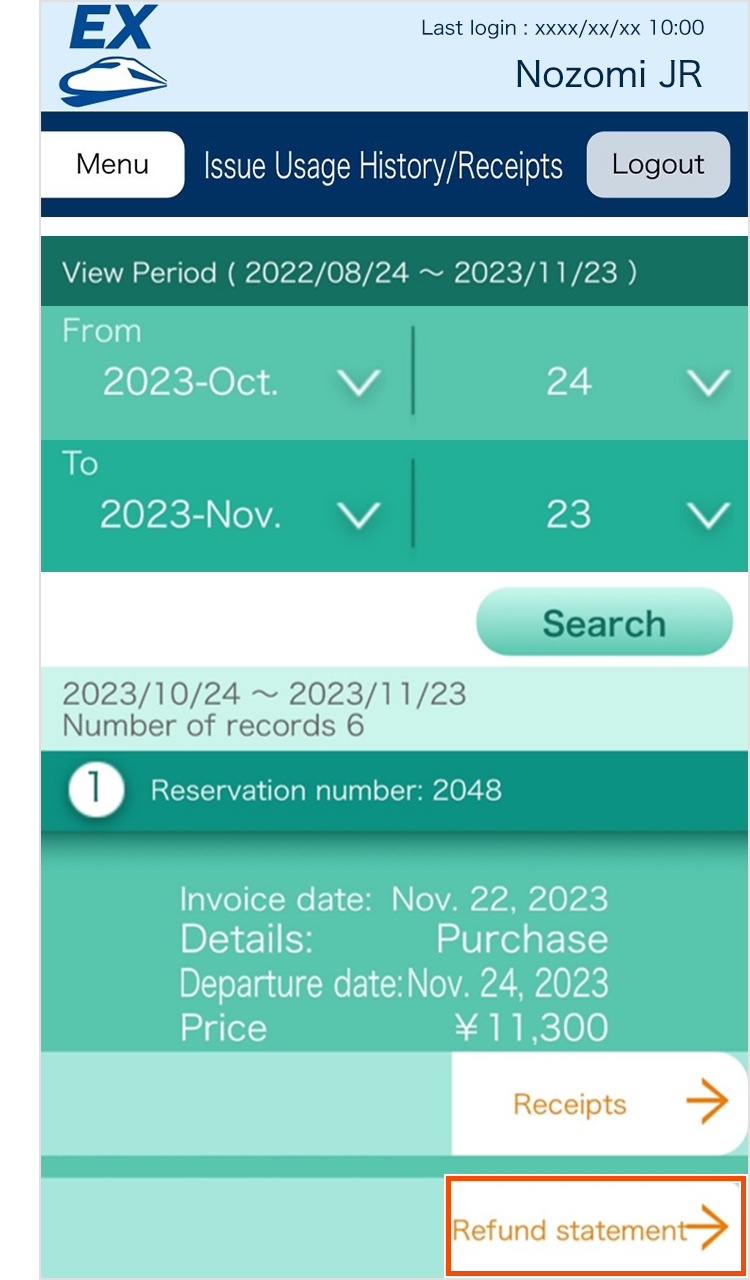 You can view the usage history of your reservation, change, and cancellation for the past fifteen months (until the day before).