Confirm reservations
The following explains how to confirm reservations and requests via our App.
The details below (regarding boarding dates, train names and departure/arrival times) are examples for reference.
Select the appropriate "Reservation Number" from the reservation list to view details such as your seat number.
Will be displayed during the day even after picking up tickets, etc. or boarding with an IC card.
Reservations can be confirmed 24 hours (Changes and refunds are not possible between 11:30 pm and 5:30 am next day (JST), however).
How to confirm reservations using the App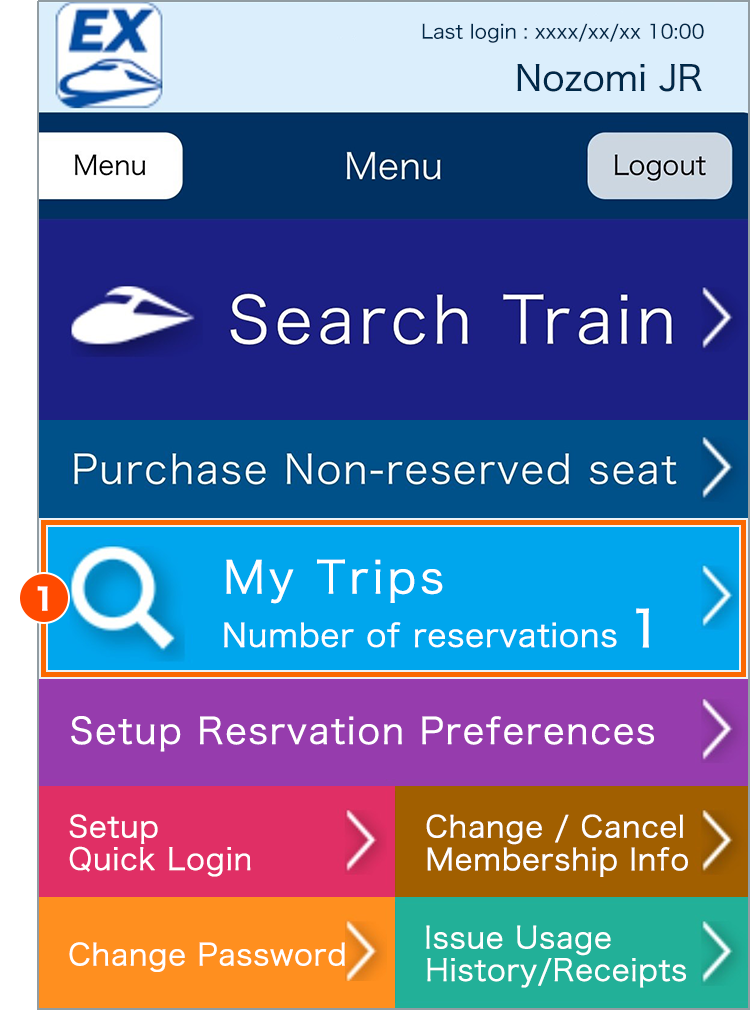 ① Tap "My Trips - Overview" from the main menu.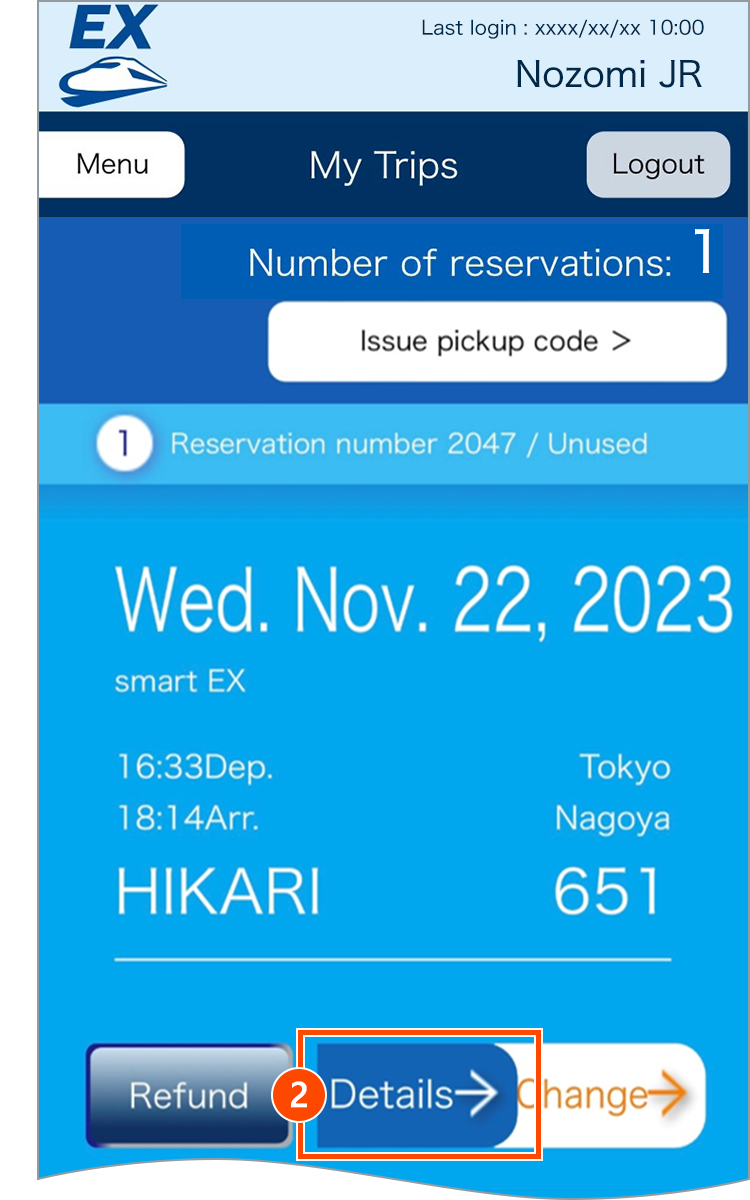 ② Tap the desired reservation from "My Trips".
Reservations displaying the message "IC unregistered" can be used for boarding with an IC card by registering your IC card information under "My Acccount-Membership info." When registering an IC card after membership registration has been completed, the same smartphone that was used for membership registration must be used.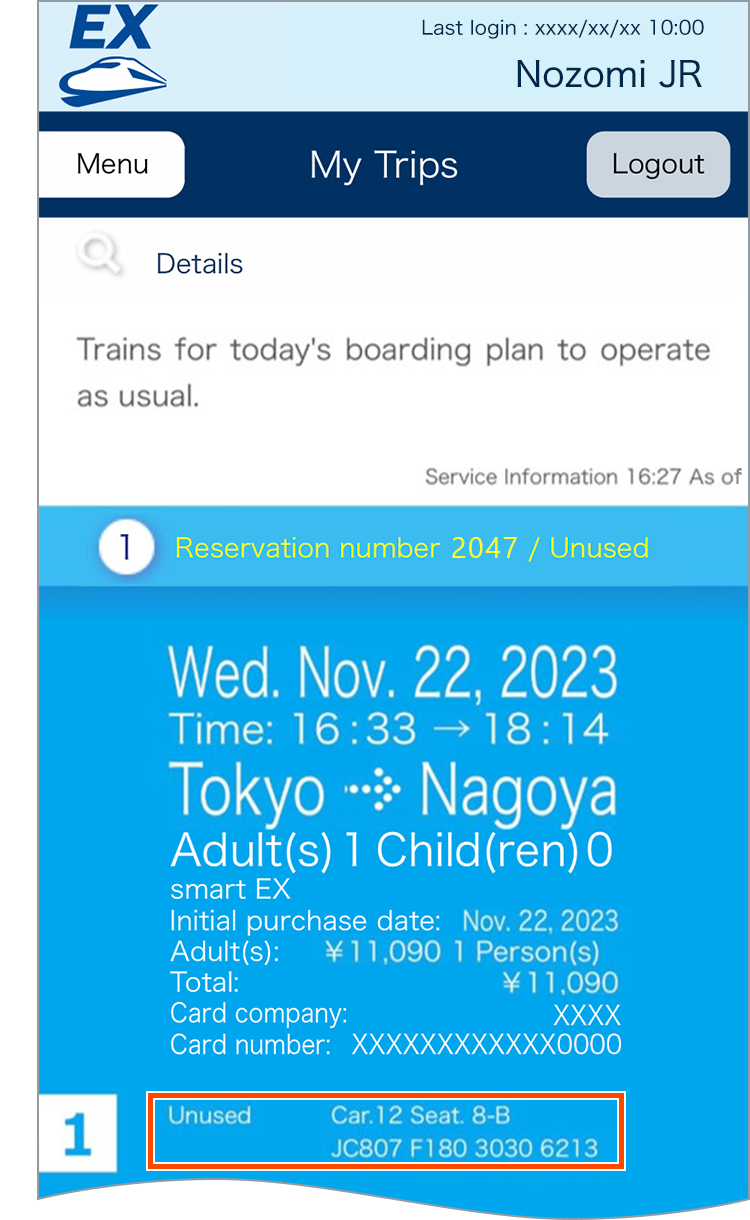 ③ You can confirm your registration details.
For round-trip discount fares, the reservation number for the other half of the selected itinerary will be displayed.
You can confirm the credit card that was used for payment and which will be required during ticket pickup (last 4 digits of credit card number and international brand).
You can confirm how and where to pick up tickets.