Change Membership Info.
See here when changing your registered information. You can also change the setting for email services.
The screenshots below are examples for reference.
How to Change Info / Cancel Membership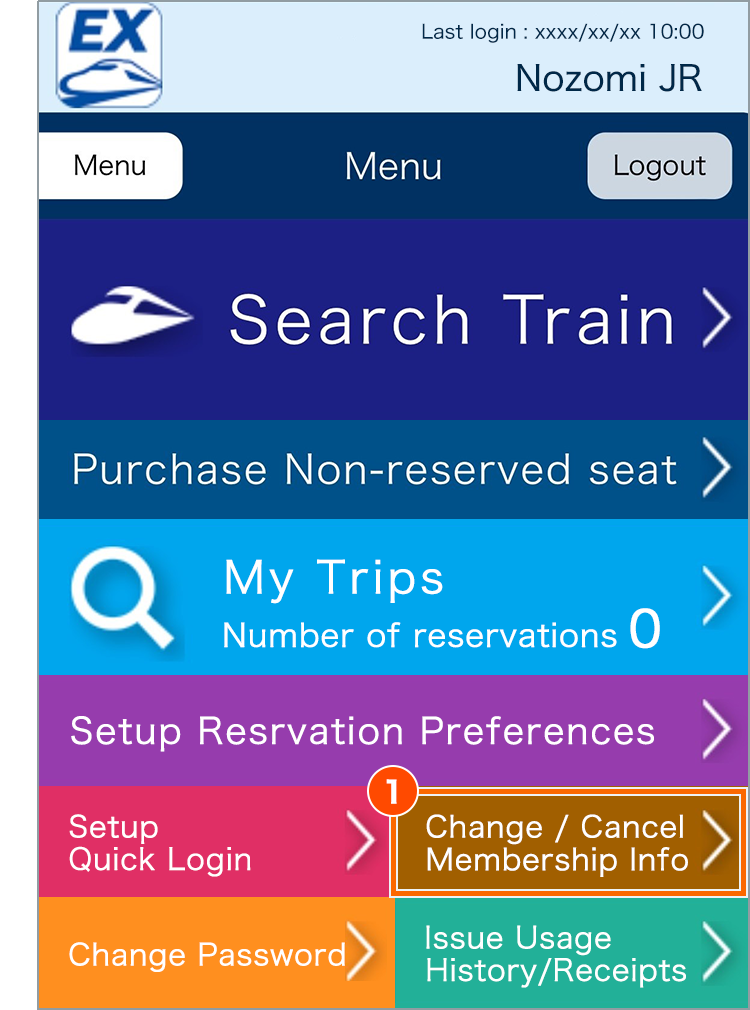 ① Tap "Change/ Cancel Membership Info" from the menu.

② Tap "Send" and enter the one-time password sent to your registered email address. Tap "Next".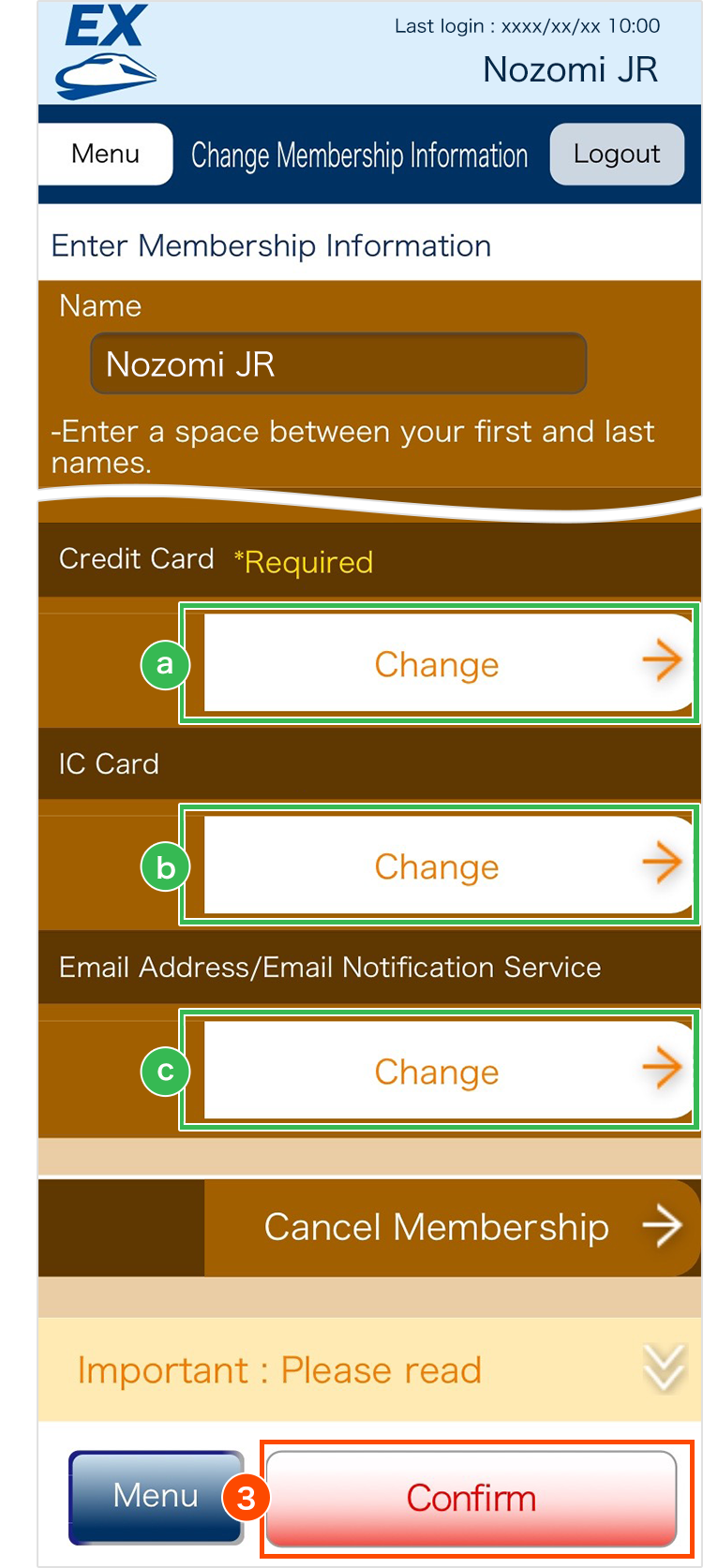 ③ Enter the information you want to change and tap "Confirm".
a. Credit Card Infromation
See here for accepted credit card.
b. IC Card Information
See here for accepted IC card.
c. Email Information
Register your email address and select email notification service that you desire.
To issue pickup code or reset password, one-time password will be sent to your registered email address. When an email cannot be sent to your email, some parts of the service will be unavailable for use. We recommend registering multiple email addresses.
Setup your inbox to receive emails with URLs or from "@expy.jp" domain.
Notic Regarding Membership Cancellation
Cancellation procedure cannot be completed if you have reservation or pre-sale/after-hours requests.
Your Membership ID will change if you re-register after cancelling your membership. Therefore, we cannnot issue purchase history or receipts for the Membership ID before cancellation.