The details in the screen shots below (such as boarding date, train name, departure/arrival schedules, etc.) are examples for reference.
How to change or refund a reservation from the App.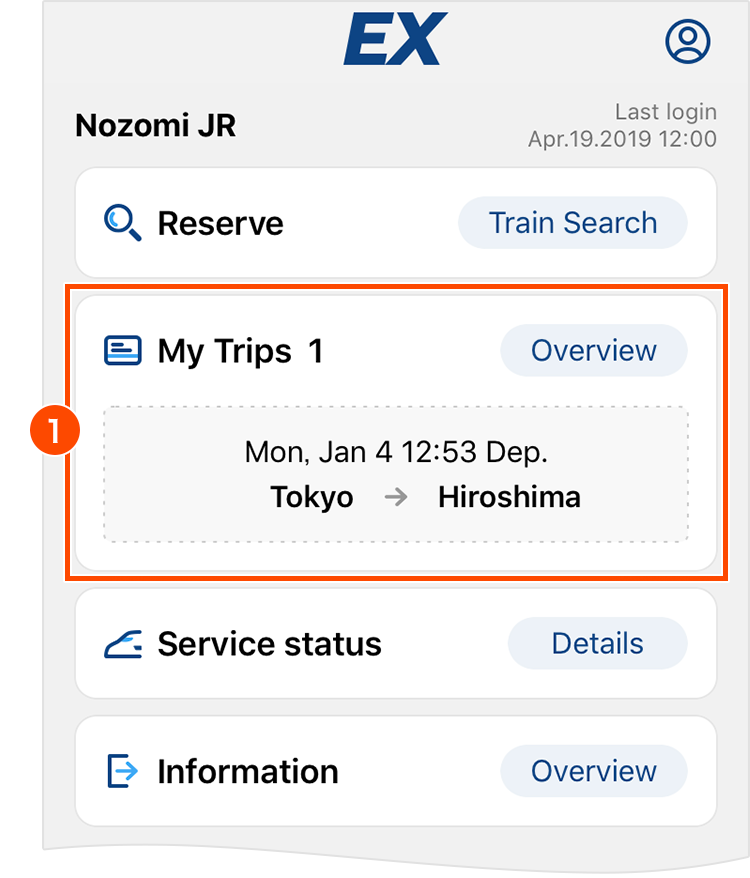 ① Select "My Trips - Overview" from the main menu.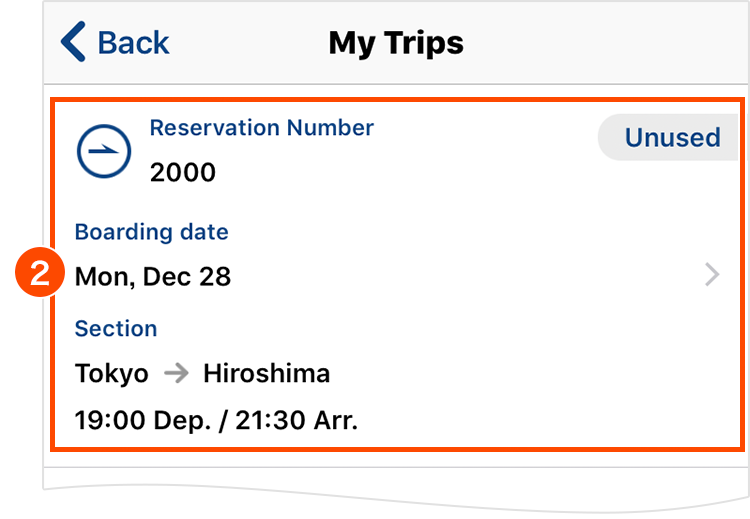 ② Tap the reservation you want to change or refund.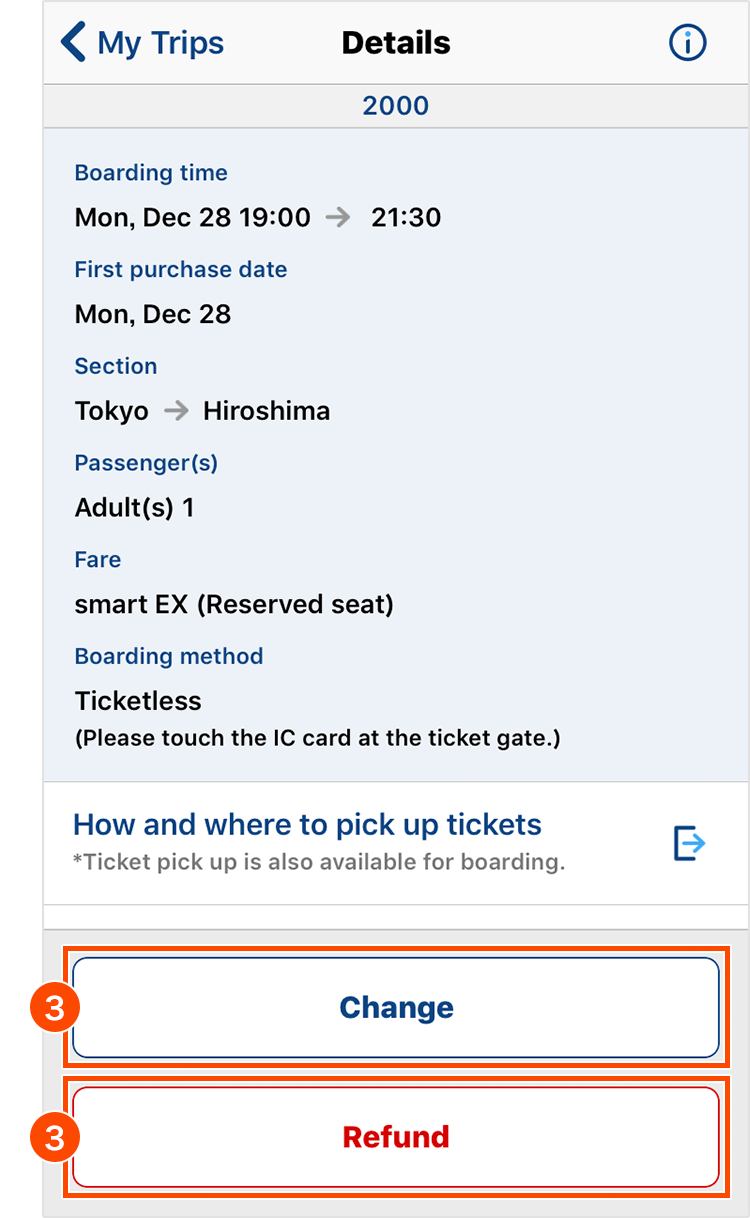 ③ Tap "Change" or "Refund."