The details in the screenshots below (such as boarding date, train name, departure/arrival time, etc.) are examples for reference.
How to Change or Cancel Reservation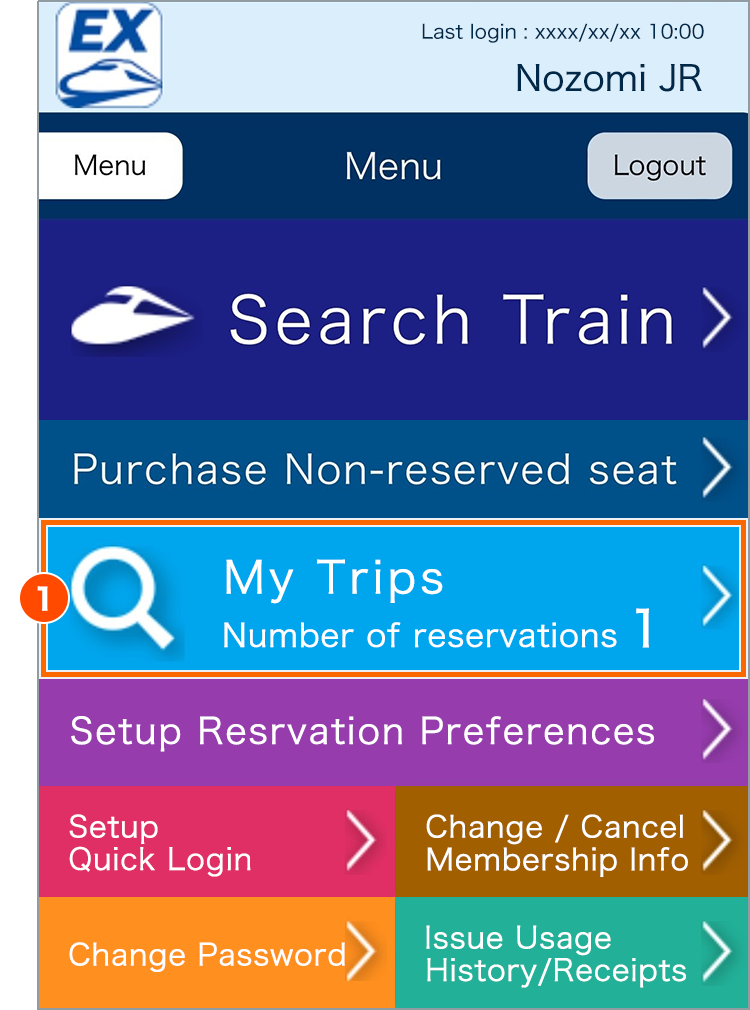 ① Tap "My Trips" from the menu.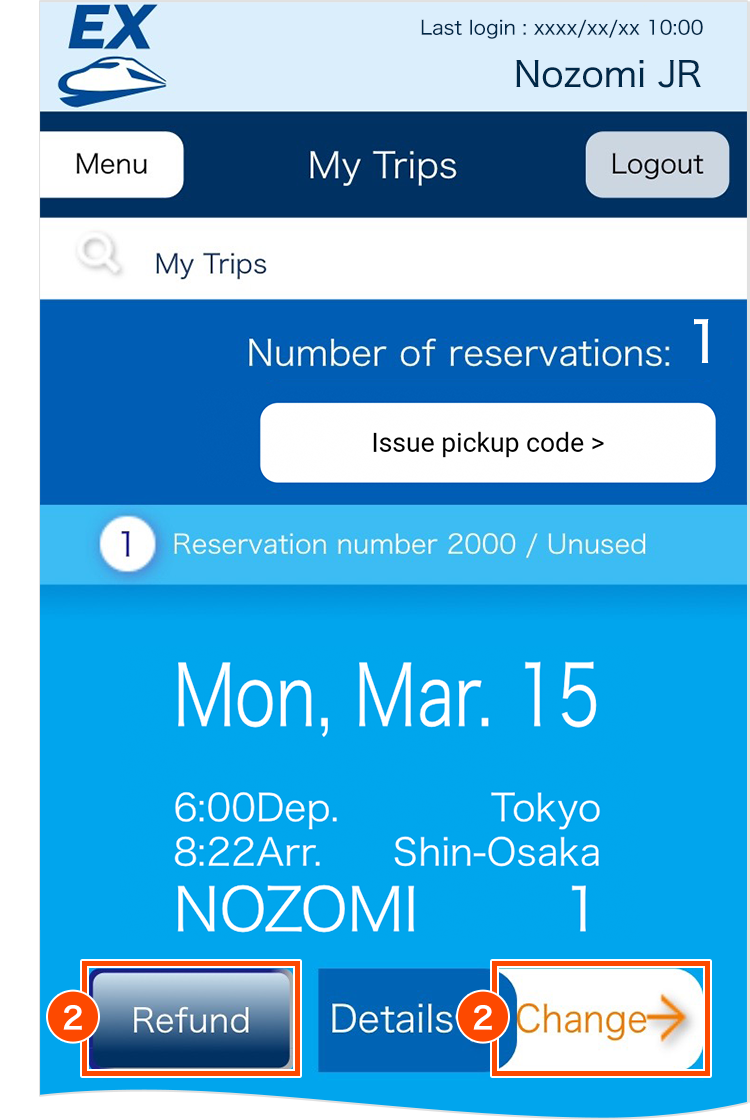 ② Tap "Change" or "Refund" for the reservation that you want to change or cancel.
Ref 1. How to reduce the number of persons of your party
If you wish to partially cancel a reservation after booking for two or more persons, you can cancel part of your reservation while keeping the reserved seats.
A refund fee for the number of persons reduced will be applied.
You can also cancel part of a reservation by selecting "Change" from "My Trip" and entering a new number of person. However, in this case, you cannot keep your reserved seats (your seats will be changed). When your reserved train is fully occupied or there are only few seats available, it is better to use this function.
Changes to the section or boarding date, or an increase in number of persons, cannot be made with this operation. Select "Change" button.
① Select "Details" of the reservation you wish to change on "My Trip".
② Select "Reduce number of persons".
Select "Change" when changing the section or date.
③ Tap "Continue" after confirming that a refund fee will be charged.
④ Tap "Change" after selecting the seat you won't use.
You may not select all the seats.
⑤ Change will be completed after tapping "Change".
The seat you selected to reduce will be displayed in yellow.