About Tokaido Sanyo Shinkansen
Area of Tokaido Sanyo Shinkansen
The Tokaido Sanyo Shinkansen runs between Japan's main artery connecting Tokyo, Mt. Fuji, Nagoya, Kyoto, Osaka, Hiroshima, Hakata and more!
Introduction to rolling stock and equipment
█ Types of Shinkansen
:The fastest train type on this line. It stops only at major stations.
:The second fastest trian type on this line.It stops at major stations and some extra depending on the train.
:It stops at all stations on the line.
█ Stopping pattern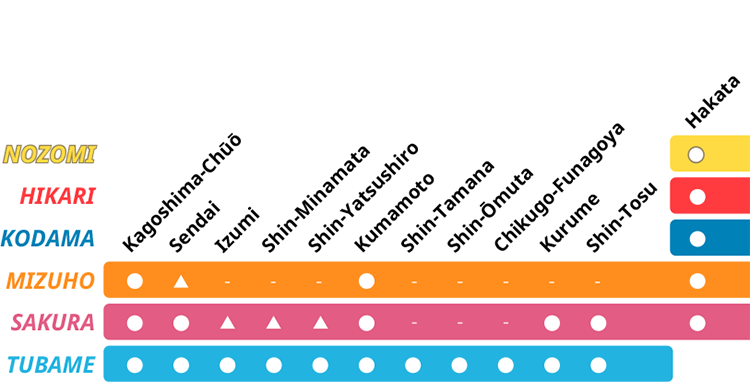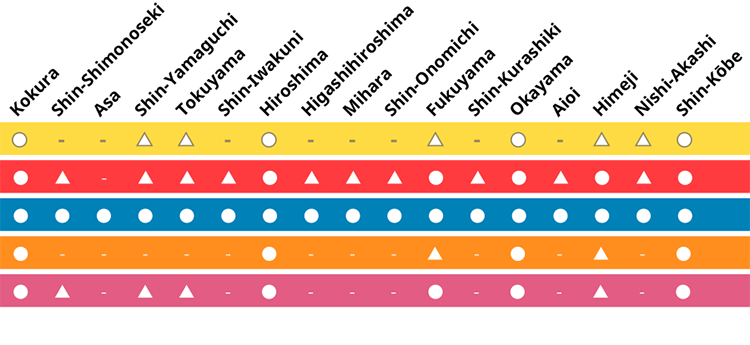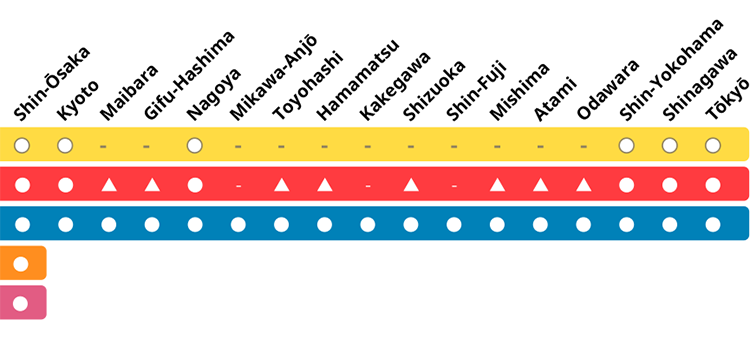 This information is as of Nov 2017.
This stopping pattern is for the regular trains and does not include extra trains.
█ Types of Seat
Green car (First class car):Seat with more comfortable space and facilities
Ordinary car, reserved seat:Seat that you can reserve place to sit prior to boarding
Ordinary car, non-reserved seat:Seat that you do not specify a place to sit
█ On board Internet Connection Service
Only available on Series N700 (between Tokyo and Shin-Osaka).
Prior to use, please be sure to have completed registration for wireless LAN service through provideders listed below.
Available wireless LAN service providers : NTT docomo/Soft Bank TELECOM/UQ Communications/NTT EAST/NTT WEST.
█ Accommodations of each train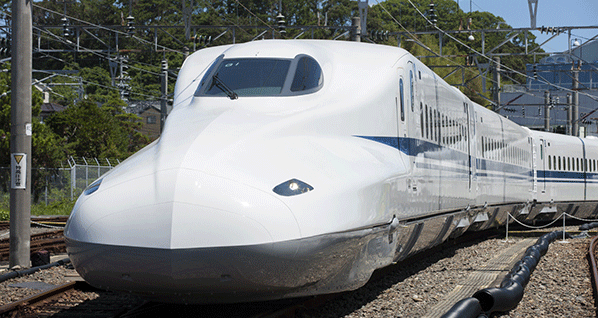 For further information about Shinkansen, go to・・・