Boarding with QR-Ticket
You can board the Shinkansen with printed QR-Ticket.
See here for how to display QR-ticket.
Be sure to pick up "Seat Information" when using QR-Ticket to enter the ticket gate.
If you do not have "Seat Information" with you, you will be subject to the basic fare and limited express ticket for the section and the facility used.
Shinkansen ticket gate that supports QR-Ticket
You can only use the Shinkansen ticket gate that has "QR" mark shown below. Hold the QR-Ticket up to the ticket gate scanner.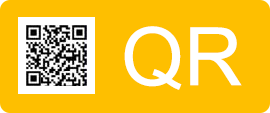 When boarding directly from Shinkansen station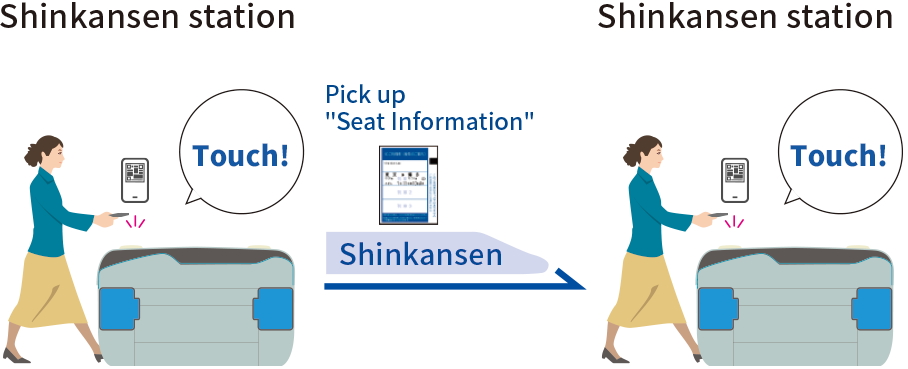 Just hold up your QR-Ticket to the Shinkansen ticket gate. Please note that you will also need your QR-Tickets when you exit.
See here when boarding from the station without direct gate to the Shinkansen (such as Atami station)

When transferring between Shinkansen and conventional line

Using IC card for conventional lines


Hold your QR-Ticket over the ticket gate and then touch your IC card.
The fare for the conventional line will be deducted from the balance of your IC card.

Using tickets for conventional lines


First insert your ticket before holding your QR-Ticket over the Shinkansen ticket gate.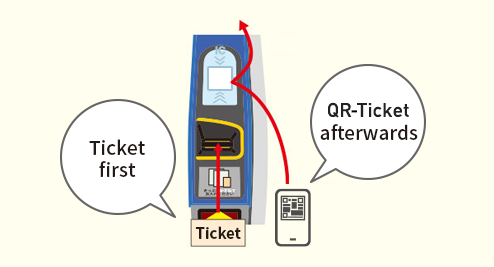 Be sure to pick up "Seat Information" from the Shinkansen ticket gate.
You cannot use the "Seat Information" to enter/exit the ticket gate.
A train crew will check your Seat Information on the train.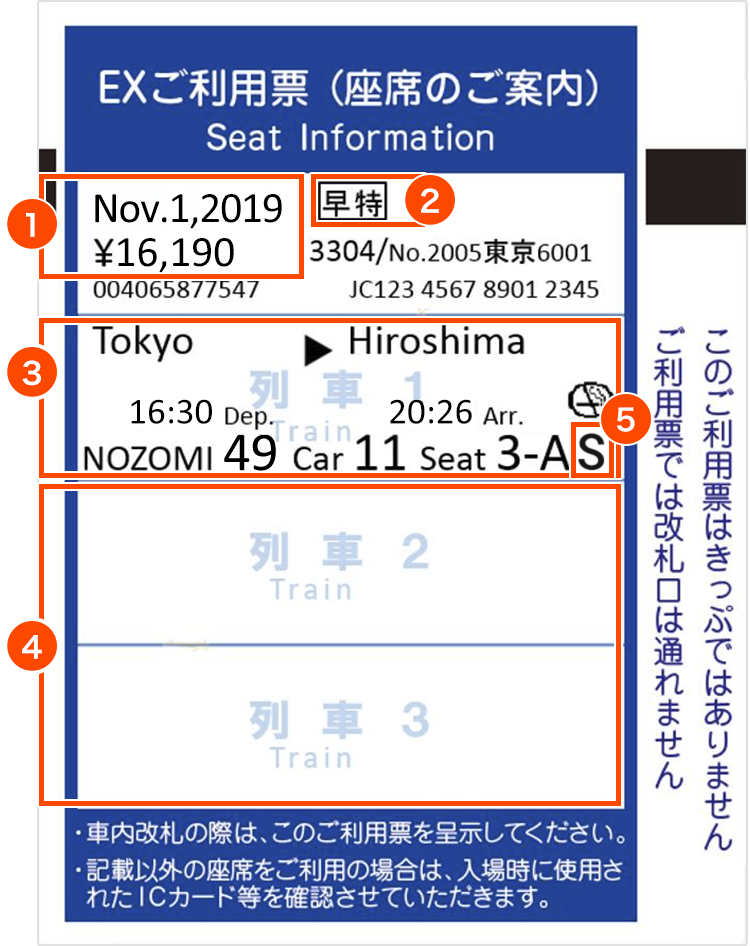 ① Boarding date/Fare
② Validity is limited if marked as follows.
早特……Hayatoku: A type of fare.You cannnot travel on any other train/seat than those reserved. For details about "Hayatoku", see here
③ Information on boarding sections/departure and arrival times/trains and seats
④ If you are transferring trains, then details of the transfer trains will be listed. You can reserve up to 3 train transits.
Conventional line trains

Ticket

Shinkansen

QR-Ticket

IC card
On some devices, QR-Ticket may not respond to the Shinkansen ticket gate. Please print your QR-Ticket before you arrive at the station.

However, if you are using the iOS App, you can board by displaying the QR-ticket on your smartphone and holding it over the Shinkansen ticket gate.

Each seat requires a different ticket, so print out and bring QR-Tickets for each member of your party.
Be sure to pick up "Seat Information" when using QR-Ticket to enter the ticket gate.

If you do not have "Seat Information" with you, you will be subject to the basic fare and limited express ticket for the section and the facility used.

You cannot use the "Seat Information" to enter/exit the ticket gate. Please do not insert it to the ticket gate.
QR-Ticket may not be scanned if there is fold over to the printed QR-Ticket.
If you have a protective sticker on your smartphone screen, your QR-Ticket may be unreadable.
If you have forgotten to print out your QR-Ticket, ask the station staff or pick up your "tickets" from JR Central or JR West ticket vending machine or ticket pick-up machine using pick-up code. (See here regarding how to pick up tickets)