For frequent user, the App service is also available!
Making a reservation even more comfortable with a simple and sophisticated screen.
Login smoothly by retaining your membership ID.
"Setup Reservation Preferences"feature cannot be used. Please use the website.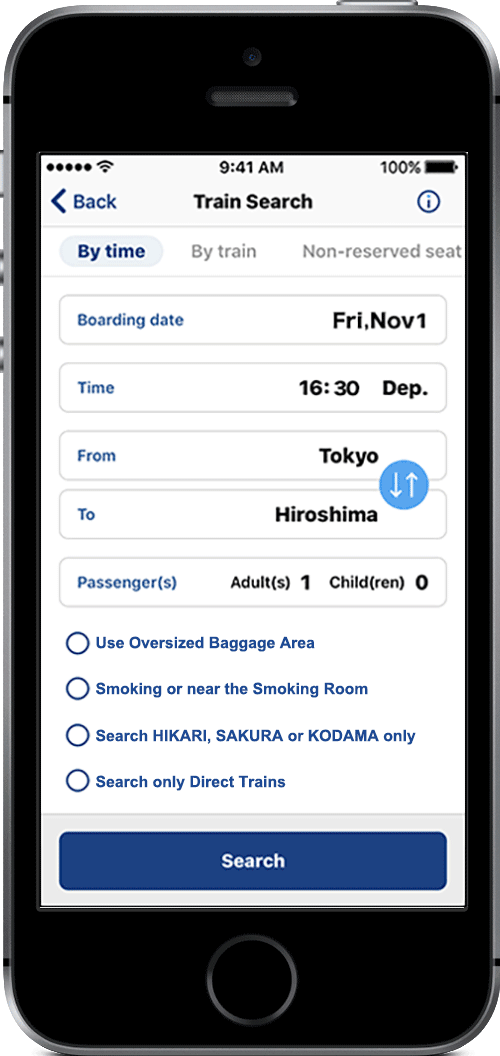 iOS : 12.0 or later
Android : 5.0 or later
Operational checks are performed on iOS12, Android 6,7,8.
Tablets equipped with supported OS can be used, but the screen has not been optimized for tablet devices.
The app is not available on feature phones equipped with Android, or "raku-raku" (user-friendly) smart phones.
Operation is not guaranteed, even on the OS that have completed operation checks. Even if you are using a device equipped with OS that have completed operational checks, the app may not be available depending on your operating environment and model-specific characteristics.