How to display QR-Ticket
If you print out and bring your QR-Ticket to the station, you can board the Shinkansen by simply holding the QR-Ticket over the Shinkansen ticket gate.
No need to pick up your tickets!
See here for how to board with QR-Ticket.
The details in the screenshots below ( such as boarding date, train name, departure/arrival time, etc.) are examples for reference.
Notes Regarding QR-Ticket
On some devices, QR-Ticket may not respond to the Shinkansen ticket gate. Please print your QR-Ticket before you arrive at the station.
Each seat requires a different ticket, so print out and bring a QR-Tickets for each member of your party.
If you change the date, route, or number of passengers (including party composition) of your reservation after printing your QR-Tickets, you will need to print it again. No need to print your QR-Ticket again if you are only changing the train (without changing the date).
"Print QR-Ticket" button may not respond to certain smartphones. Please operate from another device such as PC.
Please check how to board with QR-Ticket before boarding.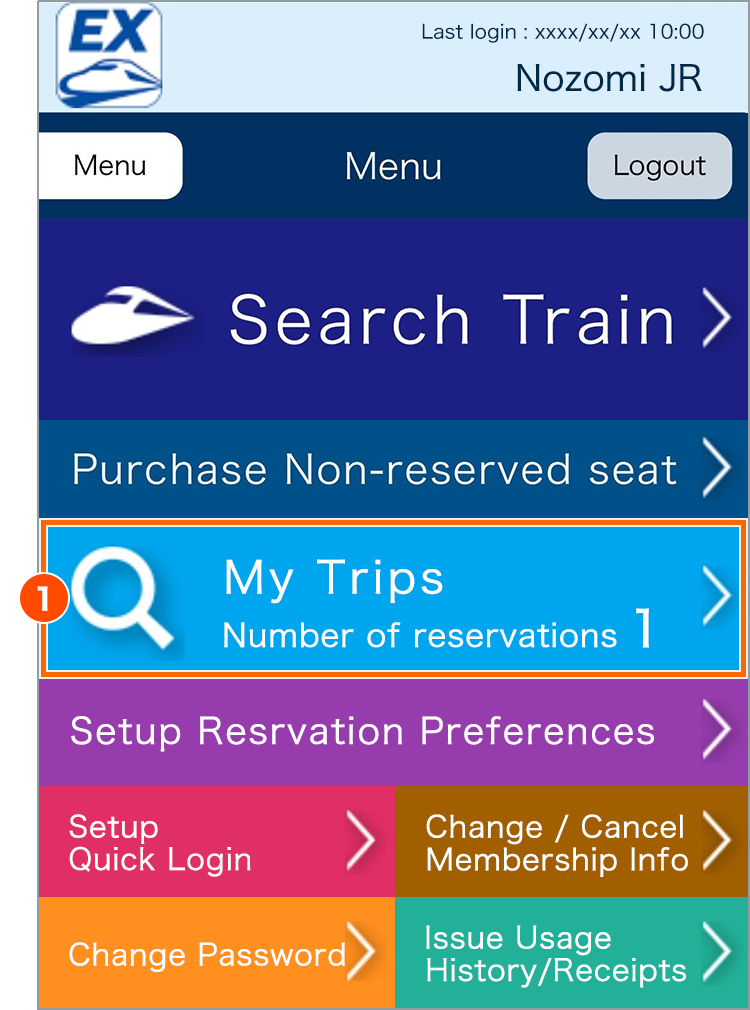 ① Tap "My Trips" from the menu.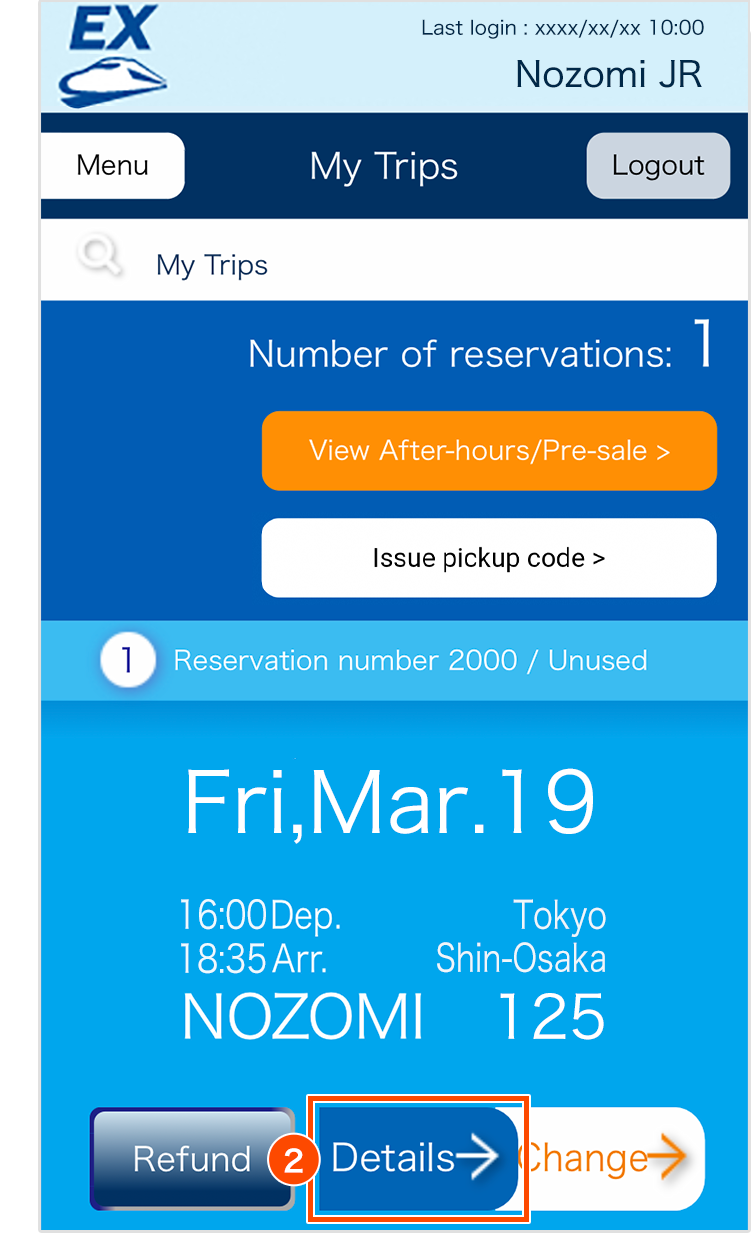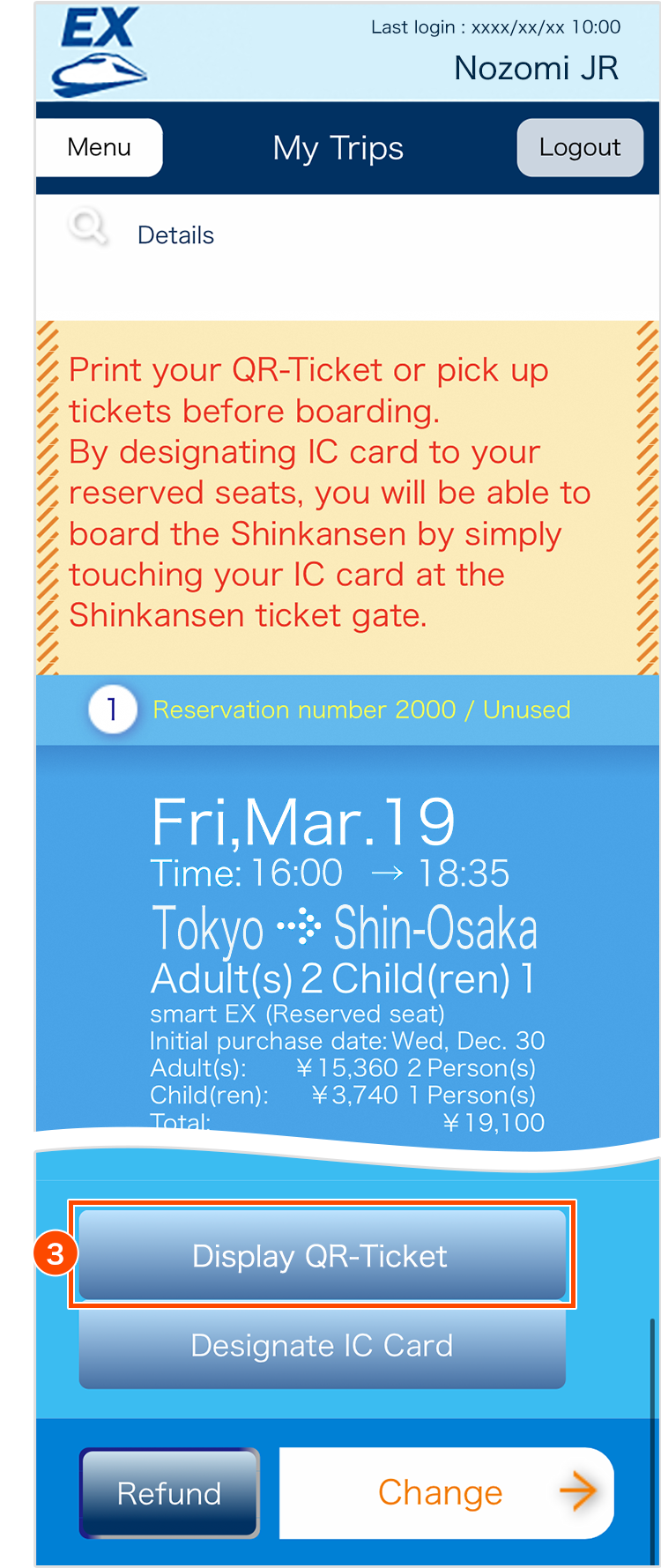 ③ Tap "Display QR-Ticket".

④ Select the seat for which you want to display QR-Ticket. Tap "Display QR-Ticket".
Ref:Enter One-Time Password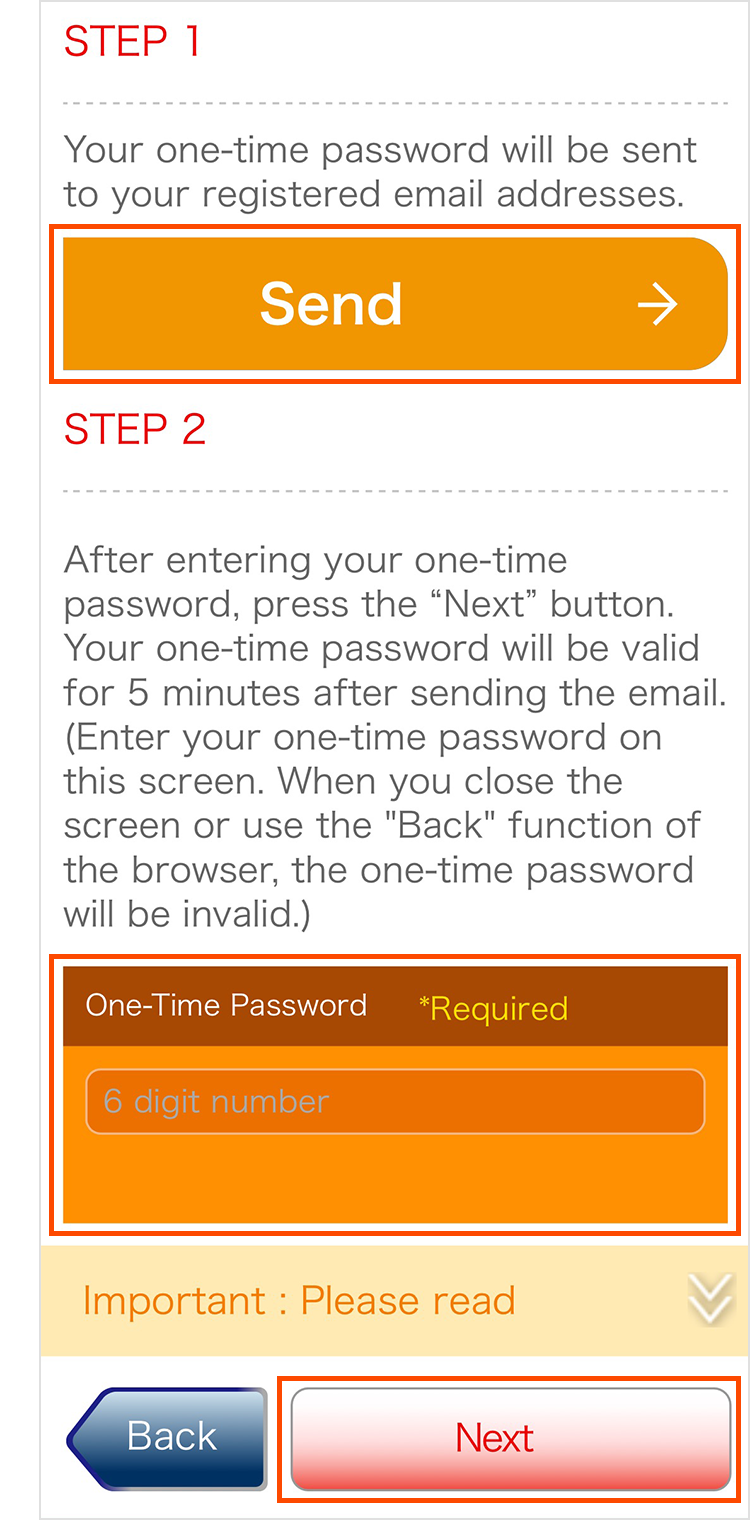 First time you display the QR-Ticket on your device, a one-time password may be required.
Tap "

Send

" and the one-time password will be sent to your registered email address(es). Enter the one-time password and tap "

Next

".

⑤ QR-Ticket will be displayed.
You can print or distribute QR-Ticket from this screen.
a. Print QR-Ticket… Launches your browser's "Print" window.
b. Send email… Opens your device's e-mail.
c. Copy URL… Copies the URL of the page you are currently viewing to your clipboard.