The screen shots below are examples for reference.
You can change the password you use to log in to this service. You can register a password between 4-8 characters long, using half-width alphanumeric characters and symbols.
Note that if you repeatedly enter the wrong password, the password will be locked out and you will not be able to log in. In this event, please contact the "Tokaido Sanyo Shinkansen Internet Reservation Service Customer Center."
How to change your password from the App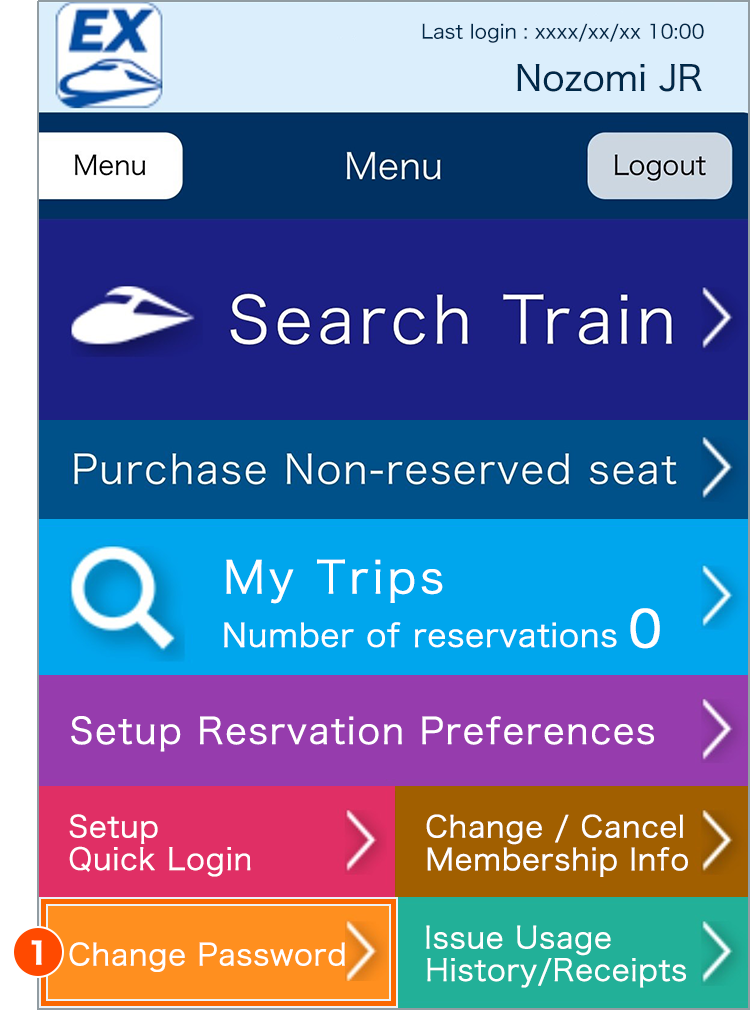 ① Tap "

" to go to "My Account".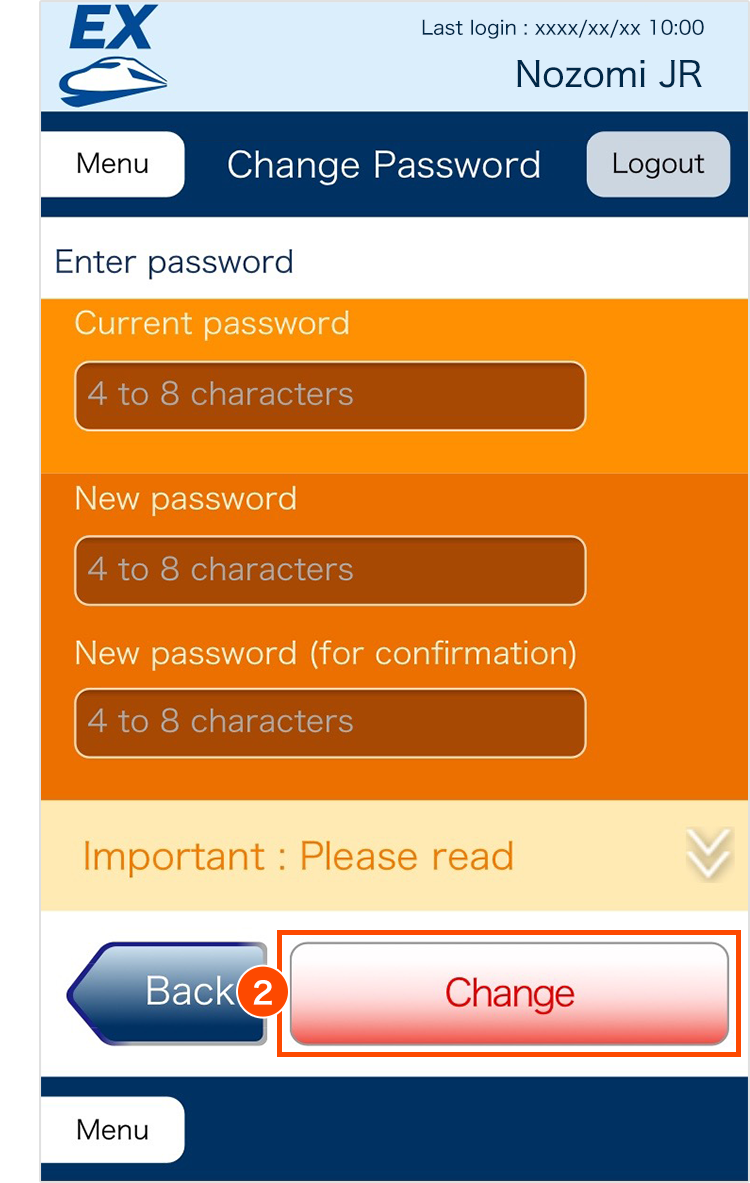 ② Tap on "Change a password".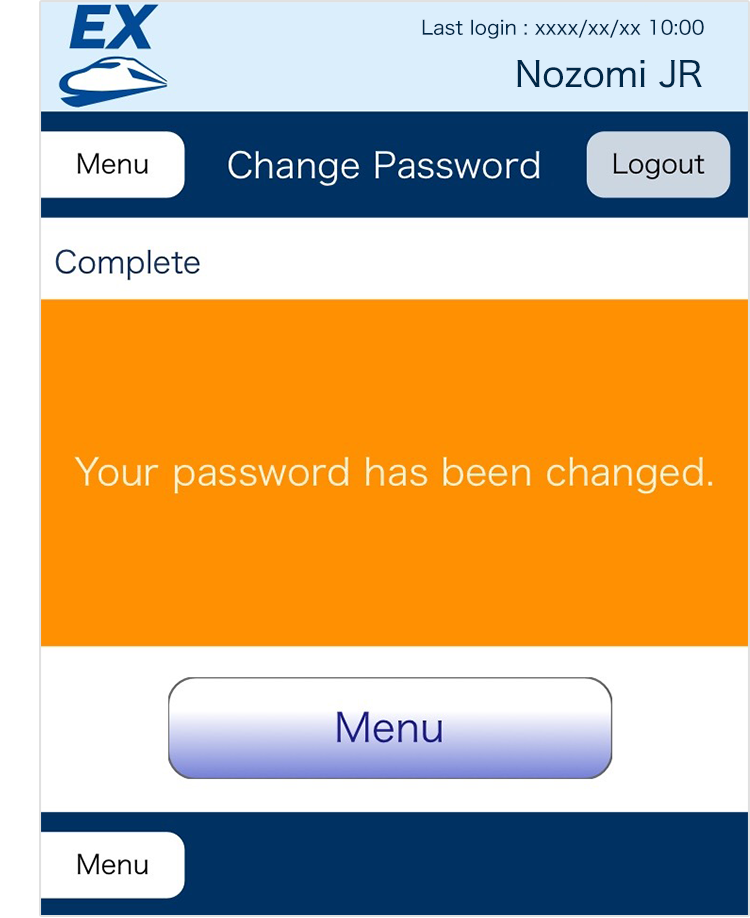 ③ Input your current password and your new password, then tap "Done" at the top right.
You cannot register a password that contains all the same letters or sequences of numbers such as "1234" etc.
Please use one that has 4-8 alphanumeric characters and symbols. Below is a list of the symbols you can use.
・, _, !, #, $, %, &, @, +, -
④ Password changes have been completed.