The screenshots below are examples for reference.
Shows how to change your login password. Be sure to register your password between 4-8 alphanumeric characters and symbols.
How to Change Your Password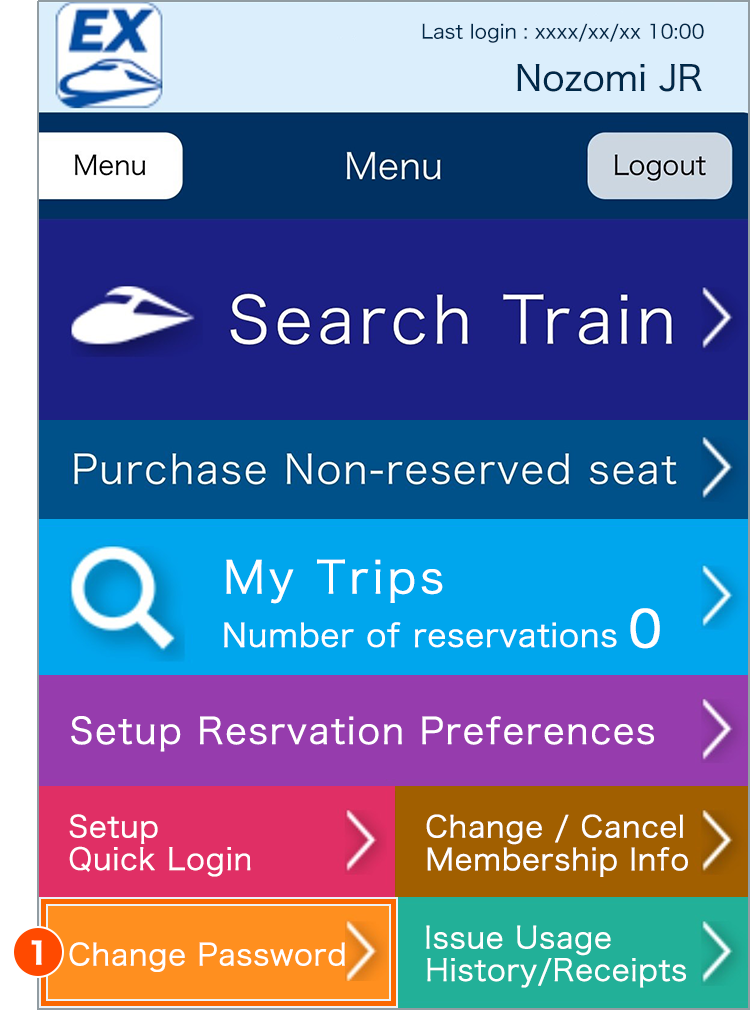 ① Tap "Change Password" from the menu.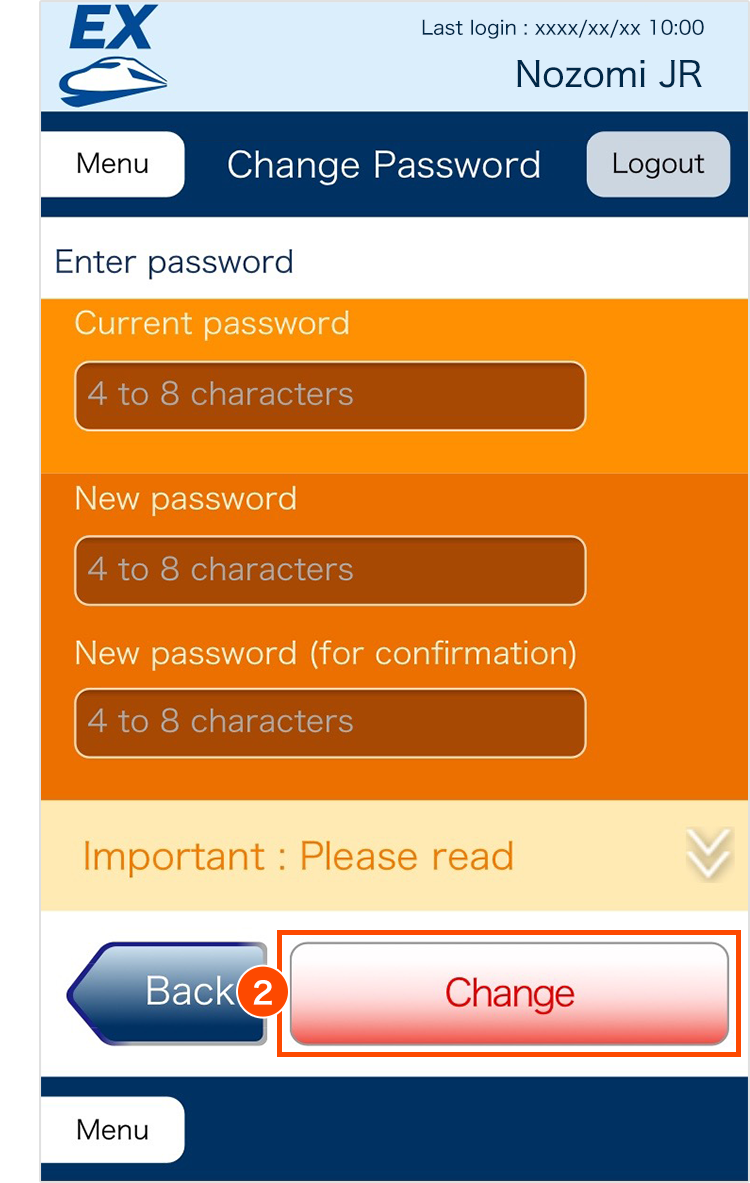 ② Tap "Change" after entering the current password and new password.
The same numbers or letters must not be repeated (ex. 333) or used in a sequence (ex. 1234) etc.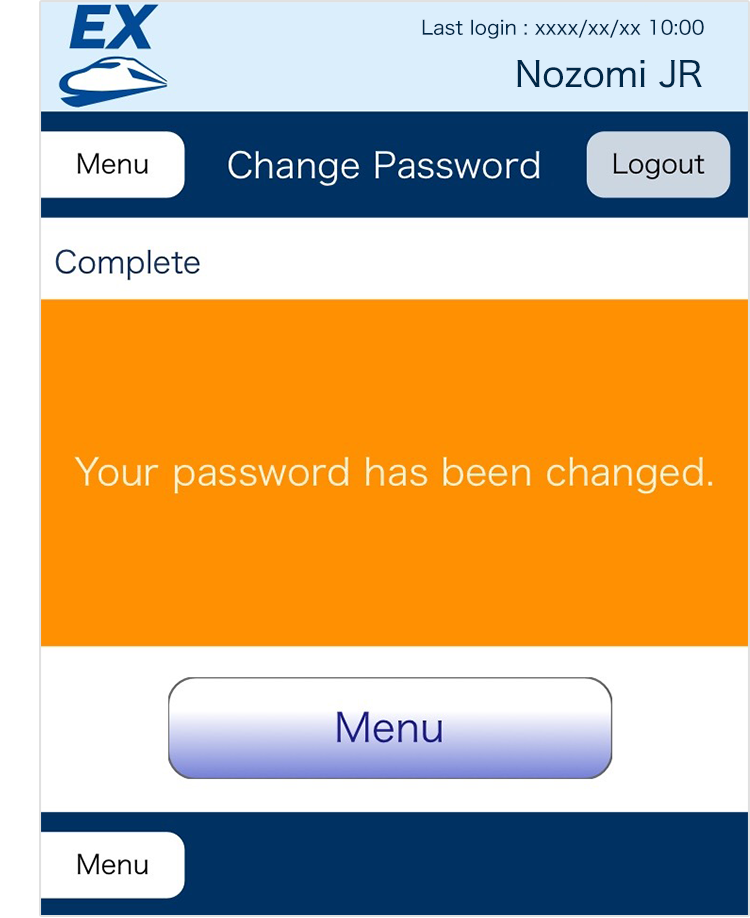 ③ Password change is complete.